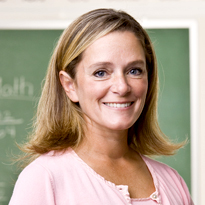 Welcome to St. Joseph's Catholic Primary School Hendon
St. Joseph's Catholic Primary School is a vibrant and historic part of the neighbourhood of Hendon in North West London. Founded in 1882 initially as a boarding school, the school has survived two World Wars and gone from strength to strength. We work to give our children the best possible education in the fullest sense of the word – academically, spiritually and emotionally.
The gospel principles of loving your neighbour, of compassion and of justice permeate all aspects of our school life. We are a friendly and outward-looking school community, welcoming families from all parts of the world. We are proud of our success in academic exams and achievements on the sports field, and we also have good links with local, national and international charities and organizations.
Please take time to browse our website to find out more about the school and the fantastic activities we are involved in.
Latest News
We are expecting an inspirational guestspeaker next week ....
Roadworks around St Joseph's for a 20mph zone - map
Y4 parent workshop 'multiplication check' is on Tuesday 03/03/2020 at 8.10am in the Pope Francis Hall
Assembly 2J is on 04/03/2020 at 9.15am in the Pope Francis Hall
5th of March is WORLD BOOK DAY - we look forward to seeing all the amazing costumes
Treasure Island theatre production will be at school for a performance and workshops on 06/03/2020 - please click here for the letter
Science Week is 09 - 13/03/2020 - please click here for the letter
Falconry UK will be in school from 09/03 - 11/03/2020 as part of Science week
Assembly 1S is on 11/03/2020 at 9.15am in the Pope Francis Hall
The AGM for the Friends committee followed by second hand uniform sale is on 13/03/2020 from 3.20pm
St Joseph's Day Mass will be on 19/03/2020 at 9.30am at Our Lady of Dolours (Y2, 5 & 6 to attend)

School News Feed